Palandoken Ice Climbing
Erzurum has mountainous areas and areas suitable for skiing due to the long-term snow on its mountains. Palandoken Ice Climbing is within this declaration area. It is a very nice place for winter tourism with its snow quality, long tracks and facilities. It is located at the foot of Palandöken Mountain, 7 km southwest of Erzurum city center. It covers an area of 70 km long and 25 km wide. Palandoken Mountains was declared a Winter Tourism Center in 1993. Also, this facility hosted the 2011 World Universities Winter Games in 2011.
How to Get to Palandöken Ice Park
Airway transportation to Palandöken, which is 5 km away from Erzurum city center, is provided by Erzurum Airport located in Çiftlik district. Erzurum Bus Terminal, located in the city center, is used for bus travel. It is also possible to reach Palandöken directly from the surrounding cities and metropolitan cities such as Istanbul by bus.
Visitors who want to go to Palandöken by private car can use different main roads depending on the city they set off. To go to the district by train, you need to transfer to Palandöken after getting off at the city center with the Eastern Express line. You can see Palandöken on Google Maps
International Ice Climbing Festival
The International Ice Climbing Festival is held every year at the resort. Last, the 8th International Ice Climbing Festival was held in Palandöken ICE Park on 17-18-19 January 2022.
Features of Palandoken Ice Park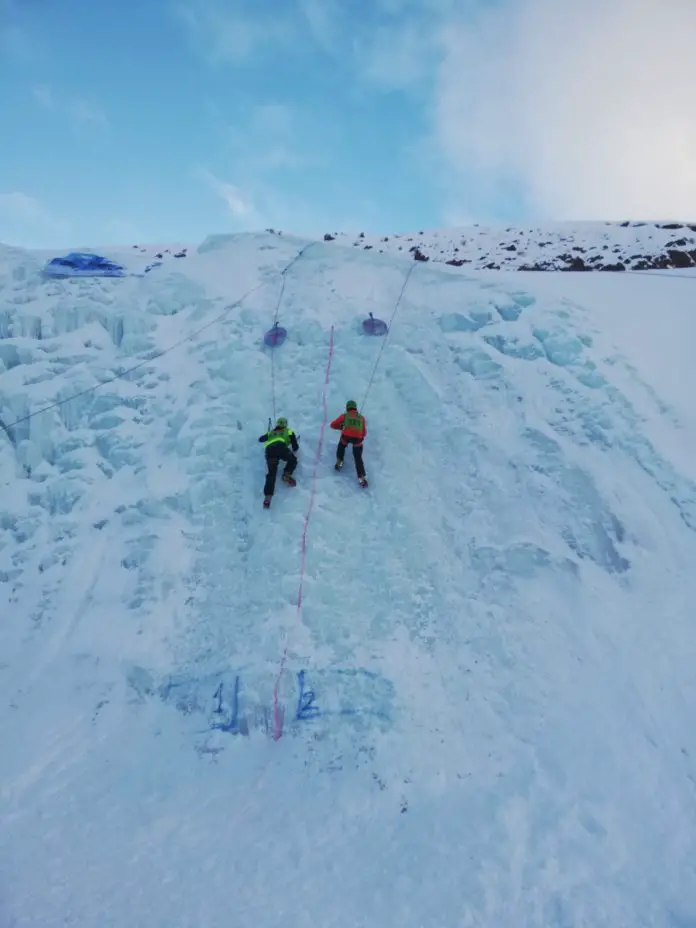 Very nice place for ice climbing for beginners or certified climbers.
It is the first artificial ice park of Turkey. It is located inside the Palandoken Ski Center, one of the most important ski resorts in Turkey. You can have a ski and ice climbing holiday at the same time, in the same facility.
Palandoken Ice Climbing has a wide range of climbers, as it has a height of 15-25 meters and a slope range of 65-90 degrees. It allows 10 people to climb on the same block at the same time.It is accredited by the Turkish Mountaineering Federation.
There are many transportation opportunities to Erzurum. (Plane, Train, Highway, Bus) It is only 5 km away from the city center. The climbing season is very long. It's about 5 months. (from mid-November to the beginning of April) Climbing can be done in the evening and at night thanks to the lighting on the ski slope. Accommodation alternatives are very diverse. There are many facilities and hotels.
You can see Palandöken Photos on Google Photos.
For more information about Mount Palandoken click for the website in Extremetur.