Giresun Mountains
Giresun Mountains are located in the Black Sea Region of Turkey. It is an extension of the North Anatolian Mountains in the region. It is located within the borders of Giresun, Sivas and Ordu provinces. The fold in the part between the Gavur Mountains and the Canik Mountains is a mountain.
Giresun Mountains are characterized by its rugged terrain, lush vegetation and diverse wildlife. The height of the mountain range reaches up to about 3400 meters. The highest point of Giresun Mountains is Karadağ, at an altitude of 3391 meters, between Gümüşhane and Alucra district of Giresun.
It contains the famous Gelevera, Yaglidere and Aksu rivers of the Black Sea. Streams form a slope on the side of the mountains facing the sea. The region makes visitors fall in love with its natural beauty. The harmony of nature, forests and streams is harmonious.
There are plateaus at high altitudes of the mountains. Karagöl Plateau, with an altitude of 3107 meters, is one of them. Plateaus are areas where people settle seasonally. They are high altitude and humid regions.
Giresun Mountains are an important source of natural resources for the region with their forests covering approximately 50% of the region. The mountains contain many endemic species. Also, the forests are home to a wide variety of tree species such as oak, chestnut and pine. These forests provide habitat for many wildlife species such as grizzly bears, wolves and eagles. It also provides habitat for the little eagle and the globally endangered Caucasian salamander.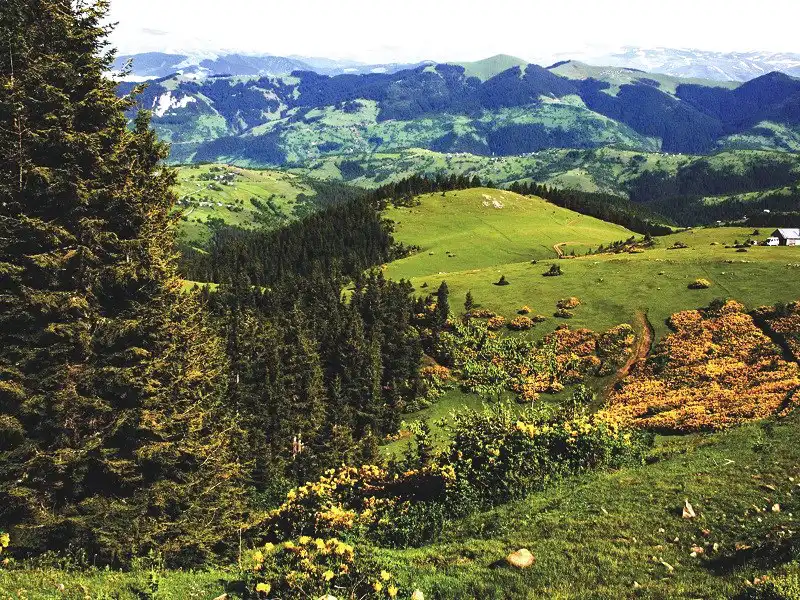 Giresun Mountains have historical and cultural importance as well as natural beauties and resources. There are many ancient ruins and historical sites in the area, including Giresun Castle, a medieval castle dating back to the Byzantine Empire. The region is also known for its traditional architecture and cultural practices such as the traditional Giresun knife making, known as the pocketknife.
Tourism in the Giresun Mountains is an important industry for visitors interested in the region's natural beauties, cultural heritage and outdoor recreation opportunities. Popular activities include hiking, camping, and fishing in the area's rivers and streams.
In conclusion, the Giresun Mountains are a beautiful and ecologically diverse mountain range in Turkey that offers a range of natural and cultural resources. With its rugged terrain, lush forests and historical significance, it is a unique destination for tourists and a vital resource for the environment.
You can see Giresun Mountains on Google Maps
You may also want to learn about Turkey's highest mountain, Mount Ararat. Please click on the link to read more about majestic Mount Ararat.