7th International Mount Ararat and Noah's Ark Symposium in Ağrı
Date : 20.10.2023
The 7th International Mount Ararat and Noah's Ark Symposium has begun in Ağrı.
The symposium, organized in cooperation with Ağrı İbrahim Çeçen University (AİÇÜ) and Istanbul Technical University (İTÜ), is taking place at the Recep Tayyip Erdoğan Culture and Congress Center's Selçuklu Conference Hall. Approximately 100 scientists from 10 countries will present their papers at the event.
During the opening of the symposium, AİÇÜ Rector Prof. Dr. Abdulhalik Karabulut emphasized the significance of the Mount Ararat and Noah's Ark dilemma. He mentioned that the concept of Mount Ararat and Noah's Ark is highly valued, as it is referenced in sacred texts and religions, particularly in the context of the Noah's Flood.
Karabulut stated, "We embarked on this journey to uncover this truth with our research and the serious work that you have done. Our hope is to conduct important work related to the concept of Mount Ararat and Noah's Ark, adhering to objective and scientific criteria. That's why we have organized seven symposiums to date. Last year, we signed a protocol with Istanbul Technical University. Istanbul Technical University, a globally renowned institution in engineering and the positive sciences, has deep roots in engineering. With its technical infrastructure and world-class scientists, we want to demonstrate this not only through theoretical studies but also through practical research."
Karabulut emphasized that the duty of scientists is to seek the truth, and he expected the symposium to be highly productive.
Prof. Dr. Mustafa Kumral, Acting Rector of Istanbul Technical University, mentioned that they collaborated with Ağrı İbrahim Çeçen University on a study related to the traces of Noah's Ark last year and that this research is ongoing.
AİÇÜ Vice Rector and Chairman of the Symposium Organizing Committee, Prof. Dr. Faruk Kaya, noted that in previous symposiums, an average of 75 papers were presented, which were subsequently published in books. He also mentioned that this year's symposium has generated even more interest.
The symposium will continue with sessions scheduled for tomorrow.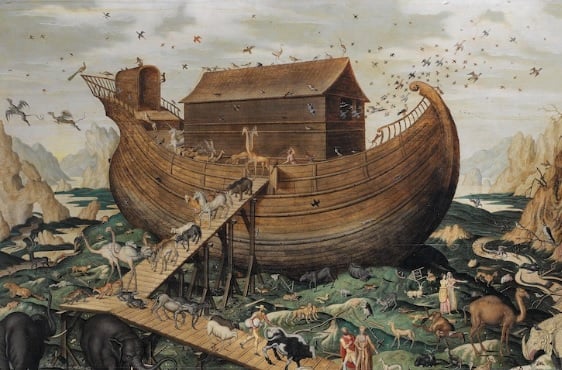 The secret of the region believed to be the location of Noah's Ark has been revealed.
According to the studies conducted, it was determined that human activities in the region date back to the period between 5500 BC and 3000 BC.
Samples taken from the region were identified as clay materials, marine materials, and sea products.
click for "Everything you need to know about Mount Ararat"
click for Google Photos and Maps of "Mount Ararat"